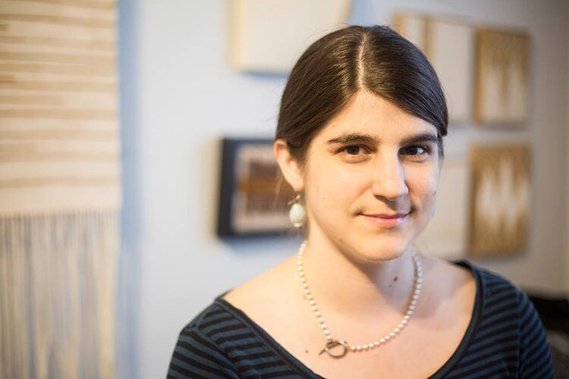 Jennifer Moss is a fiber artist, educator and independent curator whose work explores the mutability of the natural world and humanity's relationship with it. She received her BFA in Jewelry/Metals from Western Michigan University in 2007 and her MFA in Fibers from Savannah College of Art and Design in 2014.

Jennifer's work has been exhibited throughout the United States and in Italy and has won numerous awards, including Best of Show at Fantastic Fibers in 2010, the 2011 London International Creative Competition Shortlist and the 2013 student Niche Award for decorative fiber. She has been published in 500 Felt Objects from Lark Books, Worldwide Colours of Felt from Textile-link and Dimensional Cloth from Schiffer Publishing. She has participated in residencies in Paducah, KY, Montgomery, AL, and at Society for Contemporary Craft in Pittsburgh, PA.
In addition to her studio practice Jennifer teaches full time and travels to give short workshops in weaving, embroidery and other textile techniques.